May 2019
| Mon | Tue | Wed | Thu | Fri | Sat | Sun |
| --- | --- | --- | --- | --- | --- | --- |
| | | 1 | 2 | 3 | 4 | 5 |
| 6 | 7 | 8 | 9 | 10 | 11 | 12 |
| 13 | 14 | 15 | 16 | 17 | 18 | 19 |
| 20 | 21 | 22 | 23 | 24 | 25 | 26 |
| 27 | 28 | 29 | 30 | 31 | | |
Calendar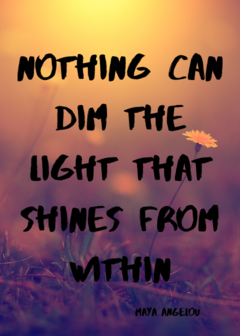 OUR FAVORITE NUTS AND WHAT THEY'RE GOOD FOR
Each variety is a superfood in its own unique way. Mix them up to reap all the benefits.
1. Almonds
A high-protein, high-fiber combo that can help with weight control, heart health, and insulin sensitivity. Could improve the good-bacteria quotient in your gut, too.
2. Macademias
High-calorie (1 oz, about 12 nuts, packs in 203), but rich and satisfying. Has more good-for-you monounsaturated fat than any other nut and even avocados.
3. Walnuts
Tops for carrying the plant version of heart-healthy omega 3s, known as ALAs. The nut is also linked to soothing a grumpy gut and calming chronic inflammation, as well as decreasing the risk of colon cancer.
4. Pecans
Packed with a special type of vitamin E that helps keep your brain healthy. When researchers gave subjects pecans to snack on, they noticed an immediate plunge in bad cholesterol levels in the blood.
5. Pistachios
Second only to almonds in the high-fiber, high-protein combo. A handful of them has as much fiber as 1/2 cup of broccoli. Plus, they've got fatigue-fighting potassium.
6. Peanuts
More protein in a handful than in any other nut — about 7 grams per 1/4 cup. A great source of cholesterol-controlling phytosterol. The resveratrol in them helps protect you from heart disease.
7. Brazil Nuts
One nugget is all you need to get 100 percent of your daily requirement of selenium, a mineral that healths up your thyroid and immune system. (Stick to fewer than three a day to avoid selenium overload.) Can also act as an anti-inflammatory.
8. Hazelnuts
The nut champion of folate, a nutrient essential for preventing birth defects and building strong bones. These nuts also lower bad cholesterol and raise the good kind. Eat the skin for an especially powerful dose of antioxidants.
9. Cashews
A 1-oz serving (18 nuts) delivers 69 percent of the daily recommended value of copper, which increases your ability to make red blood cells (crucial for ferrying oxygen throughout your body). Has immune-boosting zinc, as well.
NUTTY FACTS YOU SHOULD KNOW
[list="body-el-ol standard-body-el-ol"]
[*]Most nuts weigh in between 160 and 180 calories for a handful - about the same as a nutrition bar or a low-fat container of 
fruit yogurt
.
[*]The 
percentage of calories in almonds
 that your body absorbs is actually 80 percent (so subtract 20 percent from what the label says).
[*]Humans started gathering nuts from trees in 7000 B.C.
[*]
Going organic
 is less crucial for nuts than for most other foods. We don't eat the shells, and since they're smaller than most other product, the effect of any pesticide residue is minimal.
[/list]
This story originally appeared in the November 2016 issue of Dr. Oz The Good Life.
http://www.drozthegoodlife.com/healthy-food-nutrition/nutrition/a2608/health-benefits-of-nuts/
Admin




Posts

: 1554


Join date

: 2014-02-14


Age

: 51





Similar topics
---
Permissions in this forum:
You
cannot
reply to topics in this forum