May 2019
| Mon | Tue | Wed | Thu | Fri | Sat | Sun |
| --- | --- | --- | --- | --- | --- | --- |
| | | 1 | 2 | 3 | 4 | 5 |
| 6 | 7 | 8 | 9 | 10 | 11 | 12 |
| 13 | 14 | 15 | 16 | 17 | 18 | 19 |
| 20 | 21 | 22 | 23 | 24 | 25 | 26 |
| 27 | 28 | 29 | 30 | 31 | | |
Calendar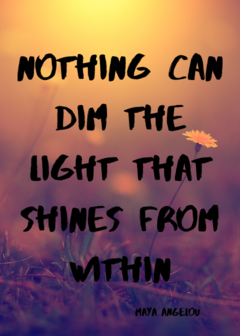 Parents often believe certain foods affect their kid's behaviour, particularly for children with ADHD. But is this link fact or fiction?
Published 24/03/2011
For as long as families have been sitting around the dinner table, parents have been linking their kids' behaviour to the food they eat.
Now there's new evidence that suggests there may be some foundation to these beliefs, after a recent study found links between diet and Attention Deficit Hyperactivity Disorder (ADHD).
Researchers in the Netherlands tested whether a strict elimination diet – similar to that used to treat some people with allergic conditions – had an effect on the behaviour of children with ADHD. So they put a group of children diagnosed with ADHD children on a strict diet of mainly white meat, rice and vegetables for five weeks and compared them to a group of children who remained on their normal diet.
They found 32 of the 50 children in the study reported an improvement in their behaviour and a decrease in their ADHD symptoms when on the diet. However, once foods were reintroduced the children's ADHD symptoms returned.
One risk factor
Associate Professor Alasdair Vance, head of Academic Child Psychiatry at Melbourne University and Development of Neuropsychology Program at the Royal Children's Hospital, says the findings fit in well with previous research which links food to ADHD.
"We now know that in a sub group of children [certain foods] can have quite an effect, albeit short term," he says.
"In other words, as those products are broken down and excreted by the body, their influence wanes. It's very much one risk factor amongst many."
But he says it's important for parents to know that every child is different, which means food isn't always the main cause of ADHD symptoms.
"ADHD has many threads that can be woven together to form the condition," he says.
"Diet is an important factor in a minority of children and needs to be considered along with other risk factors. We have to take every child and look at their biology and their environment as equally important."
But before you put your child on a strict diet to find out if certain foods have an effect on their behaviour, Vance suggests you speak to your doctor. He says parents should only implement an elimination diet under strict medical supervision because in some cases the diet could actually make family life more difficult, as some kids will start to rebel.
"You might see an emergence of worsening rule-breaking behaviour that could lead to punishing parents purely due to the diet itself," he says.
Colours and preservatives
Previous research has linked certain food colourings and preservatives to ADHD symptoms. These ingredients are often found in processed foods like lollies, soft drinks, biscuits and cakes.
(The artificial colours, which are often called Azo dyes, believed to cause bad reactions in children with ADHD have the numbers: 102, 107, 110, 122-129, 132, 133, 142, 151, 155 and the natural colour 160B. Problem preservatives include 200-203; benzoates 210-218; sulphites 220-228; propionates 280-283 and added antioxidants 310-312 and 319-321. Other triggers can be flavour enhancers such as MSG and numbers 620-635.)
Research has found that when eaten by kids who are sensitive to them, these colours and preservatives not only set off ADHD behaviour, but can also cause a range of reactions including hives and swelling, stomach and bowel irritation, and headaches.
But these artificial colours and preservatives aren't the only problem foods says Anne Swain, head dietitian at Melbourne's Royal Prince Alfred Hospital. She says some whole foods can also be a problem.
"The typical foods that can be a trigger for sensitive people are highly-flavoured foods such as lots of tomatoes, citrus, berries and cherries, fruit juice and honey," Swain says.
Some of these foods – tomatoes and oranges, for example – were excluded from the diet of children taking part in the Dutch ADHD and diet study.
No special diet
Even though there are clear links between children's diet and their behaviour, Swain doesn't believe children with ADHD should follow a special diet.
Instead she recommends all children stick to a healthy diet and avoid too many artificial colours and preservatives. She says many kids are affected by foods which contain colours and preservatives, not just children diagnosed with ADHD.
"All you want them to do is eat a typically healthy diet from the five food groups, spreading it out during the day," she says.
"It's keeping to the basic foods … With processed foods you've got a concentration of flavour and it's often when they need to add preservatives, colours and flavour enhancers … they often get into problems," she says.
But she says that doesn't mean all children who have ADHD need to steer clear of every single colour and preservative.
"Parents need to check labels and if they know foods trigger their child's ADHD, then they should avoid the colours and preservatives they identify as causing a problem," Swain says.
And because even healthy foods can cause a bad reaction, parents should try and include a variety of as many natural whole foods as possible in the children's diet.
Swain says parents just need to be sensible when considering their child's diet, but if they think something is wrong then they should also consult a healthcare professional for help.
"If you think that your child's behaviour is made worse by food, go and see your medical practitioner and then get a referral to a dietitian to help you work through testing out the theory."
Admin




Posts

: 1554


Join date

: 2014-02-14


Age

: 51




---
Permissions in this forum:
You
cannot
reply to topics in this forum