May 2019
| Mon | Tue | Wed | Thu | Fri | Sat | Sun |
| --- | --- | --- | --- | --- | --- | --- |
| | | 1 | 2 | 3 | 4 | 5 |
| 6 | 7 | 8 | 9 | 10 | 11 | 12 |
| 13 | 14 | 15 | 16 | 17 | 18 | 19 |
| 20 | 21 | 22 | 23 | 24 | 25 | 26 |
| 27 | 28 | 29 | 30 | 31 | | |
Calendar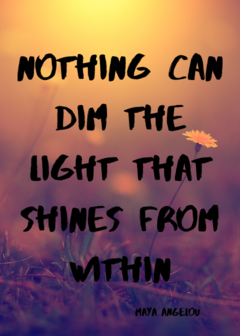 Autism Spectrum Disorder (ASD) is a lifelong developmental disability that affects, among other things, the way an individual relates to his or her environment and their interaction with other people.
The word 'spectrum' describes the range of difficulties that people with ASD may experience and the degree to which they may be affected. Some people may be able to live relatively normal lives, while others may have an accompanying learning disability and require continued specialist support.
The main areas of difficulty are in social communication, social interaction and restricted or repetitive behaviours and interests.
People on the autism spectrum may also have:


unusual sensory interests such as sniffing objects or staring intently at moving objects

sensory sensitivities including avoiding everyday sounds and textures such as hair dryers, vacuum cleaners and sand

intellectual impairment or learning difficulties

An estimated one in 100 people have ASD; that's almost 230,000 Australians. ASDs affect almost four times as many boys than girls.

Autism spectrum disorder (ASD) is a lifelong development disability characterised by difficulties in social interaction, communication, restricted and repetitive interests and behaviours, and sensory sensitivities.
These behaviours often manifest in an intense and focused interest in a particular subject matter; stereotyped body movements like hand flapping and spinning; and an unusual and heightened sensitivity to everyday sounds or textures.
People with ASD experience difficulties with social interaction and impaired and unusual verbal and non-verbal communication.
The word spectrum reflects the wide range of challenges that people with an ASD experience and the extent to which they may be affected.  An estimated one in 100 Australians has an ASD, or 230,000 people. It is four times more common in boys than girls.
The quality of life for many children and adults can be significantly improved by an early diagnosis and appropriate evidence informed treatment.
Autism Spectrum Australia (Aspect) supports people with ASD and their families by providing information, education and a variety of services aimed at meeting the specific needs of each individual.

Admin




Posts

: 1551


Join date

: 2014-02-14


Age

: 51




---
Permissions in this forum:
You
cannot
reply to topics in this forum