August 2019
| Mon | Tue | Wed | Thu | Fri | Sat | Sun |
| --- | --- | --- | --- | --- | --- | --- |
| | | | 1 | 2 | 3 | 4 |
| 5 | 6 | 7 | 8 | 9 | 10 | 11 |
| 12 | 13 | 14 | 15 | 16 | 17 | 18 |
| 19 | 20 | 21 | 22 | 23 | 24 | 25 |
| 26 | 27 | 28 | 29 | 30 | 31 | |
Calendar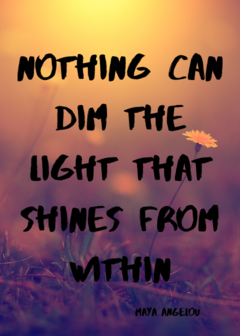 "We have the compost!" a chorus of voices declares as kids pile bags of the week's frozen food scraps into our rickety wheelbarrow. "Can I carry the rakes?" asks another, shuffling through a pile of tools next to the classroom bookshelves. Soon, a dozen middle schoolers from Columbia Secondary School for Math, Science, and Engineering in New York City's south Harlem toting handfuls of garden equipment squeeze into the elevator, excitedly debating who will push the wheelbarrow up each block.
Outside, the kids giggle as passersby raise an eyebrow or give us a wave; a team of students carrying shovels and plant starts is not the most expected sight on the streets of Manhattan. During our five-block uphill trek to the garden, conversations range from seventh-grade social dynamics, the new songs on their iPods, and last night's English homework to where we'll plant the next round of spinach, who will turn the compost, and whether there will be tomatoes to harvest for tomorrow's lunch. Upon reaching our destination, the kids need few directions from me: Students who frequent the garden rally newcomers and give lessons on everything from how to prune basil to how to concoct an organic aphid treatment for kale.
Although gardening may not seem typical of an urban teenager's education, it has become a central experience for many students across the country. Around the time I started teaching at Columbia Secondary in 2007, there was a push in education trends to get our ever-connected, technology-laden youth unplugged and outdoors. I didn't fully understand the necessity of this movement until I took my sixth-grade class outside for an activity in nearby Morningside Park. As I plopped myself down on the grass, I received disapproving looks from my 10- and 11-year-old students that I had not anticipated. "We can't sit on the floor!" one told me. "We'll get dirty!" said another. "And there are bugs!" It took some coaxing and convincing that day, and many more to come, to assure my students that nature was not out to get them. How, I wondered, can we raise these students to be future leaders of a world thirsting for advances in environmental sustainability when they'd choose their iPods over fresh air any day?
A small start-up garden project on the school rooftop quickly unearthed an enthusiasm for the natural world that was buried under my students' city "cool." Intrigued by the ability to grow plants of their own, they tended our small garden with care and curiosity. I recall one of my students watching wide-eyed as I pulled a plant out of its plastic pot. "Can you teach me to do that?" she asked in awe, as if I were performing a magic trick.
I soon found myself writing letters to the city in a quest to adopt a larger garden site. After almost a year of negotiating with the Parks Department and planning with a committee of parents, students, teachers, and neighbors, an overgrown 1⁄10-acre lot at 119th Street and Amsterdam Avenue became the Columbia Secondary School Community Garden. Waist-deep in weeds, my students spent that first fall clearing and cleaning, collecting soil samples for testing, and planting daffodil and tulip bulbs in anticipation of spring color. The more students experienced the garden's transformation, the more willing they were to return with muddy hands and soiled sneakers—and the more I realized that profound learning was being cultivated alongside our garden beds.
The true value of a school garden lies in its ability to be used as a classroom where regular school subjects intertwine with real-world experience, where even standards-based learning organically grows. Measuring and angles jump out of math class and into activities to design and build raised beds and low tunnels. The science of decomposition is gleaned from our expanding compost project, first through a series of classroom worm bins, now an effort to collect and weigh all compostable lunch scraps for garden composting. Careful calculations of expected harvest dates drive garden planning and succession planting. Student-created garden business plans entail drying and selling homegrown herbs for a Thanksgiving fundraiser. Research and literacy skills lead students to collaborate on garden grant writing, read up on pollinator-attracting perennials in preparation for spring planting, and compose letters to coordinate "Garden to Café" lunches with our cafeteria director.
Skills from leadership and teamwork to community engagement and activism grow in the garden, too. Here, social dynamics don't need to matter and students collaborate across grades, frequently joined by a dedicated network of families, friends, and community members. The more students play a central role in garden planning, the more they see the garden as a space for them; a space to let their imaginations free, to make discoveries, to grow. They experience the wonder of the natural world and the humility that comes from realizing the power held in a single seed or a teaspoon of soil.
 Although running a school garden on top of an already intense teaching schedule can be daunting, seeing students' personal growth as a result is enough to justify the many extra hours of work spent for the school garden. In New York City, we are fortunate to have support from Grow to Learn NYC, which connects local nonprofits and city agencies to create an amazing team that fosters the development of school gardens: NYC Parks Department's GreenThumb provides garden workshops and donations of supplies (from student-sized tools to truckloads of soil and compost); the NYC Department of Education's Office of SchoolFood supports a Garden to Café program; GrowNYC provides web resources and mini-grant opportunities; and all create an incredible network of fellow school and community gardeners. As the garden movement grows, organizations like these are becoming increasingly present across the United States, too; and supporting their efforts is key to gaining national—and worldwide—recognition for the value of school gardens.
As environmental crises incite worldwide action plans for sustainability, it's time to work from the ground up, nurturing the future leaders of our world. Whether it is cultivated on acres of rural schoolyard space or in pots stationed on a small corner of concrete, a school garden gives our youth a chance to get connected to the planet—and offers possibilities for education that is truly alive. 
http://www.organicgardening.com/living/why-school-gardens-matter?page=0,2
Admin




Posts

: 1578


Join date

: 2014-02-14


Age

: 51





Similar topics
---
Permissions in this forum:
You
cannot
reply to topics in this forum