May 2019
| Mon | Tue | Wed | Thu | Fri | Sat | Sun |
| --- | --- | --- | --- | --- | --- | --- |
| | | 1 | 2 | 3 | 4 | 5 |
| 6 | 7 | 8 | 9 | 10 | 11 | 12 |
| 13 | 14 | 15 | 16 | 17 | 18 | 19 |
| 20 | 21 | 22 | 23 | 24 | 25 | 26 |
| 27 | 28 | 29 | 30 | 31 | | |
Calendar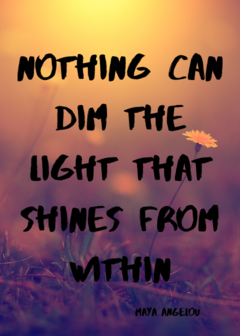 Feel like your kids are already starting to drag and it's only been a few weeks of school? The issue might not be the early mornings, busy days, or homework-filled evenings. The issue could be what's in their bedrooms: Technology.
About 70 percent of kids have at least one tech device in their room, according to a National Sleep Foundation survey. And those who leave those electronic devices on at night sleep less—up to one hour less on average per night.
But, as a parent, you can help correct these bad sleeping habits. Not only will your kids be happier and more awake, you'll set them up for happy Zzs for the rest of their lives.
Dr. Jill Creighton
, assistant professor of pediatrics at Stony Brook Children's Hospital and Janell Hofmann, author of 
iRules
, share 4 tips that will help your kids get the sleep they need.
#1. Be a Good Role Model
Dr. Creighton points out that parents can really set the tone when it comes to using technology. If you're checking your phone while brushing your teeth before bed, why should your kid leave his or her phone in the kitchen all night? Not only does leading by example help your kid set good habits, it'll also help you sleep better. 
Adds Hofmanm: "When I was writing and researching my book, I was chronically using my computer, iPad, and smartphone to gather information. Just around the time I started to spend more evenings with my devices, I started to experience restless sleep.
"So I enforced the same rule for myself that I have for my kiddos," she says. "I started turning my devices off at least an hour before I went to bed. And I slept more soundly when I made this small shift. I could feel my mind calm down."
#2. Power Off
Both experts stress that powering down an hour before going to bed is critical for good sleep. Hofmann's iRule? "Hand the phone to one of your parents promptly at 7:30 pm every school night and every weekend night at 9:00 pm. It will be shut off for the night and turned on again at 7:30 am," she says.
Dr. Creighton agrees that this hour unplugged is a great tactic, citing studies that show that 
backlit electronics disrupt our ability to fall asleep and stay asleep. 
#3. Use the "Landline" Rule
Hofmann points out that, without needing to go through a landline, kids have unprecedented access to each other all the time. "On more than one occasion growing up, my father answered the phone and I heard him say, 'It's too late. She can't talk.' And that was that. There was no other access to me," she remembers. She says parents should teach kids to follow the same rules that they would apply to a landline: "If you would not make a call to someone's landline because their parents might answer first, then do not call or text," she says. "Listen to those instincts and respect other families like we would like to be respected."
#4. Keep the Phone Out of Your Room
Even if it's on "silent," phones can still be disruptive beyond the temptation to "just check" in case someone texted me. "The burst of light from a phone (even if it's just to check the time) can break a sleep cycle," says Dr. Creighton. "A regular alarm clock is best." 
Of course, kids will come up with every excuse under the sun to keep their technology. "Here are some of the most common excuses I hear when talking with parents and kids alike about having their phones in their bedrooms," says Hofmann (and her fool-proof come-back).
• It's my alarm clock.
 Get an alarm clock.
• Knowing it's right there helps me sleep. 
That's a bad habit.
• What if someone needs me? 
It can wait until morning.
• I want to listen to music. 
Get a radio. (Get a radio alarm clock
—
two birds, one stone!)
• It doesn't wake me up.
 Yes, it does, even if you don't realize it.
• I read on it. 
Get a book.
• I like playing games before bed. 
Get some crossword puzzles.
• I put it on DO NOT DISTURB.
 Great! It won't disturb you when you put it in a central location either.http://www.rodalenews.com/parenting-cell-phones

Admin




Posts

: 1551


Join date

: 2014-02-14


Age

: 51




---
Permissions in this forum:
You
cannot
reply to topics in this forum