August 2019
| Mon | Tue | Wed | Thu | Fri | Sat | Sun |
| --- | --- | --- | --- | --- | --- | --- |
| | | | 1 | 2 | 3 | 4 |
| 5 | 6 | 7 | 8 | 9 | 10 | 11 |
| 12 | 13 | 14 | 15 | 16 | 17 | 18 |
| 19 | 20 | 21 | 22 | 23 | 24 | 25 |
| 26 | 27 | 28 | 29 | 30 | 31 | |
Calendar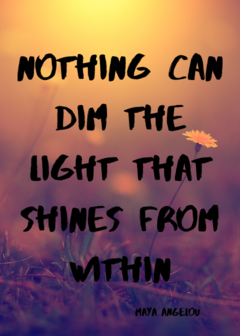 Serves:
 4 (as a side)
Time to make:
 15 mins
Total cost:
 $11.00 / $2.75 per serve
(at time of publication)
 -


1 head broccoli, florets only

300g new potatoes, sliced

2 tablespoons balsamic vinegar

1 tablespoon olive oil

1 teaspoon crushed garlic

2 teaspoons mixed peppercorns, crushed

400g can no-added-salt lentils, rinsed, drained

2 medium tomatoes, sliced

1 cup button mushrooms, sliced

2 shallots, finely chopped

2 tablespoons chopped parsley

1 cup rocket

Instructions

Step 1Place broccoli and potato in a microwave-proof dish; steam until tender. Transfer steamed vegetables to a salad bowl and set aside to cool slightly.
Step 2Combine balsamic vinegar, olive oil, garlic and peppercorn to make dressing. Add remaining vegies and greens to salad bowl. Pour dressing over salad and toss well to combine.
Step 3Serve salad, warm or chilled, with each chicken dish.
HFG tip

Enjoy this salad with these chicken dishes, for a complete balanced meal:
[url=http://enjoy this salad with these chicken dishes%2C for a complete balanced meal: BOLD Chicken parmigiana ADD LINK /recipes/2013/december/chicken-parmigiana Fruity chickpea chicken ADD LINK /recipes/2013/december/fruity-chickpea-chicken Tomato and olive pesto chicken ADD LINK /recipes/2013/december/tomato-and-olive-pesto-chicken Spice-crusted chicken slices ADD LINK /recipes/2013/december/spice-crusted-chicken-slices]Chicken parmigiana[/url][url=http://www.healthyfoodguide.com.au/recipes/2013/december/Enjoy this salad with these chicken dishes, for a complete balanced meal: BOLD Chicken parmigiana ADD LINK /recipes/2013/december/chicken-parmigiana Fruity chickpea chicken ADD LINK /recipes/2013/december/fruity-chickpea-chicken Tomato and olive pesto chicken ADD LINK /recipes/2013/december/tomato-and-olive-pesto-chicken Spice-crusted chicken slices ADD LINK /recipes/2013/december/spice-crusted-chicken-slices] [/url]
Fruity chickpea chicken 
Tomato and olive pesto chicken
Spice-crusted chicken slices
- See more at: http://www.healthyfoodguide.com.au/recipes/2013/december/broccoli-lentil-and-mushroom-salad#sthash.OCcMGLOF.dpuf
Admin




Posts

: 1578


Join date

: 2014-02-14


Age

: 51




---
Permissions in this forum:
You
cannot
reply to topics in this forum