May 2019
| Mon | Tue | Wed | Thu | Fri | Sat | Sun |
| --- | --- | --- | --- | --- | --- | --- |
| | | 1 | 2 | 3 | 4 | 5 |
| 6 | 7 | 8 | 9 | 10 | 11 | 12 |
| 13 | 14 | 15 | 16 | 17 | 18 | 19 |
| 20 | 21 | 22 | 23 | 24 | 25 | 26 |
| 27 | 28 | 29 | 30 | 31 | | |
Calendar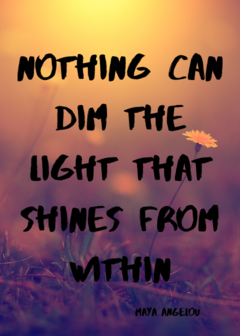 For Pet's Sake
Looking for a chemical-free flea and tick treatment? Apple cider vinegar is a natural flea repellent. Bathe your animal with the usual shampoo, pat dry, and then spray a mix of 3/4 apple cider vinegar to 1/4 warm water all over the coat and massage into the skin. Your furry friend will not only be flea-less but also have a shiny coat to boot!
If your cat is prone to having accidents in the house, try this: clean the area first, and then spray apple cider vinegar to deter your feline from marking the same spot twice.
Allergy Relief
Allergies have you sniffling? Apple cider vinegar can be used to reduce mucus and sinus congestion.Take a teaspoon of apple cider vinegar followed by a glass of water to relieve symptoms. Add a teaspoon of apple cider vinegar to a cup of tea for the same effect.
Fresh Air
Sorry, Febreze, but apple cider vinegar is the original deodorizer, and it's still going strong. Spritz it around your room, and you're left with a fresh, light apple scent. (Note: You can take this one step further and use apple cider vinegar as a personal deodorant. The vinegar scent fades while it neutralizes your body odor.)
Facial Toner
Acting as a natural anti-inflammatory for skin, apple cider vinegar can be very handy indeed. Dilute the vinegar with two parts water, douse a cotton ball, and then apply to your entire face for tighter skin and fewer breakouts. Even Scarlett Johansson, with her flawless visage, is all about apple cider vinegar! Sold.
Shiny Hair
Are your strands lacking luster? Wash away buildup, seal cuticles, reduce frizz, and stimulate hair growth with an apple cider vinegar rinse. Just a few tablespoons run through your hair after you shampoo will go a long way. For those seeking hard-core hair detox, wash with baking soda beforehand too.
Disinfectant
Bleach and 409 hold their own when it comes to heavy-duty housecleaning, but they're certainly not natural or nontoxic. Mix 1/2 cup apple cider vinegar with 1 cup water, and use it as a natural and effective means of wiping down your kitchen and bathroom. If you aren't in a rush, leave apple cider vinegar in your toilet overnight, and let it do the cleaning for you.
Teeth Whitener
Apple cider vinegar can remove stains in your kitchen and bathroom—and the same theory applies to your teeth. To remove stains, rub or scrub apple cider vinegar directly onto your teeth. It sure beats the taste of baking soda.
Sunburn Relief
Rocking the lobster-chic look after your day of attempted tanning? It happens. To quell the burn, soak a washcloth in apple cider vinegar and apply to your skin. The apple cider vinegar will help relieve pain and prevent future peeling. (Even better: Put your washcloth in the fridge or freezer for a few minutes before applying to your skin, and feel that sweet, sweet relief.)


Bye, Bye Garden Weeds
First of all, if you're lucky enough to have a yard, congratulations! But if you're plagued with the annoyance of weeds trying to outshine your vegetables, please give a round of applause for apple cider vinegar. Mix one part apple cider vinegar to eight parts water, and spray on weeds. Apple cider vinegar kills the weeds and leaves the rest of your garden to flourish.
Produce Wash
Rather than buying "produce wash" from the grocery store, mix 4 tablespoons of apple cider vinegar with a gallon of cold water, and use it to rinse your produce free of bugs, dirt, and pesticides. Good food for thought.
http://www.takepart.com/photos/apple-cider-vinegar-rescue-10-ways-use-it-every-day/next-gallery?cmpid=tp-ptnr-nourishedkitchen
Admin




Posts

: 1554


Join date

: 2014-02-14


Age

: 51




---
Permissions in this forum:
You
cannot
reply to topics in this forum